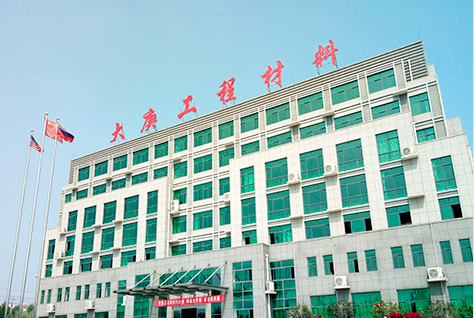 Shandong Dageng Project Material Co.,Ltd
Founded in 2015, Shandong Dageng Project Material Co.,Ltd is located in Feicheng county level city which is in the west of famous Tai Mountain. To our South, it is the native place of Confucius-Qufu City. We are 70 kilometers away from Jinan-Qingdao Highway, Beijing-Shanghai Highway, Kowloon Railways and NO. 104 National Highway and 80 kilometers away from Jinan International Airport. Our geographical position is good and the transportation is convenient.
Geosynthetics and production of earthwork composition materials
Our leading products are warp knitted geo-grids, steel plastic geo-grids, fiberglass geo-grids, plastic (PP) geo-grids, biaxial plastic geo-grids, uniaxial plastic
geo-grids , geotextile,geomembrane ,and other new composite material products.